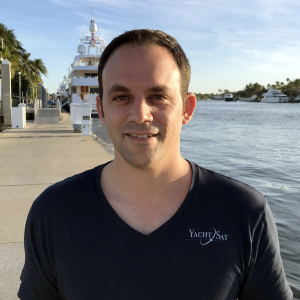 Benjamin G. Fierstone

Senior VSAT/TVRO Field Engineer / Founder
With over 17 years in the yachting industry, Benjamin has experience ranging from mobile satellite communication, Iridium and Inmarsat, to marine satellite TVRO and VSAT systems, SeaTel, Intellian, KVH and KNS.
During his 4 years with Intellian, Benjamin held several positions, from Field Engineer to Sales Manager, for Florida and the Caribbean. He brings a lot of sales experience and technical knowledge about Intellian, VSAT, TVRO and FBB products.
The original owner of UST-Marine, Benjamin spent 3 years as a Field Engineer traveling between the Mediterranean and St. Maarten to cover the yachting seasons.
Benjamin and Craig founded YachtSat in 2017.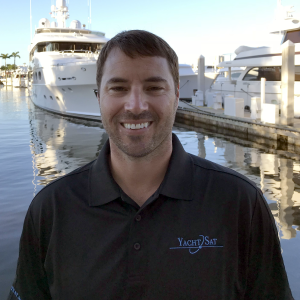 Craig Stolarz
Senior VSAT Field Engineer / Co-Founder
Craig Stolarz brings nearly 15 years of experience in the maritime industry to YachtSat as a Senior VSAT Field Engineer and Co-Founder.
Craig began his career with MTN as a Field Technician before eventually becoming the Technical Manager of the yachting division. Craig went on to own and operate Maritime Antenna Solutions where he has demonstrated his extensive technical knowledge of VSAT and TVRO antennas for the past 6 years. 
Craig holds an associate's degree in Computers and Electronics Engineering from ITT Tech and is a veteran of the US Marine Corps.
Tyler Lamphere
Field Engineer
Tyler is a Field Engineer with YachtSat where he provides the utmost professional technical services for Superyachts and Cruise Liners.
Tyler has worked for established companies within the yachting industry, including MTN and SeaTel.
As a Field Service Technician at SeaTel for 6 years, Tyler was responsible for testing and repairs, partner training, customer relations and special projects; including corporate and military, trade shows and office management.
Tyler's experience in the maritime satellite communications industry has led him to taking the next step in becoming an integral part of the YachtSat team.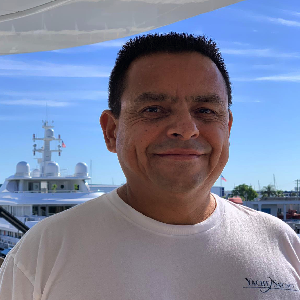 Oscar Marquez
Field Service Technician
Involved in the Marine Industry since 2005, Oscar has over the years gained a lot of knowledge with Navigation and Satellite Telecommunication equipment.
During the course of his career, Oscar has worked for various well established marine companies in the South Florida area, servicing and installing Furuno, Garmin, KVH, SeaTel and Intellian hardware.
Oscar is ready to take it to the next level by joining YachtSat and provide all of his acquired knowledge, to the Yachting Industry.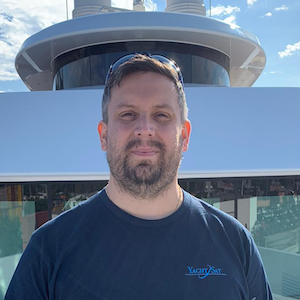 Gustavo Meza
Field Engineer
Gustavo comes to YachtSat with extensive experience in the maritime industry. It all started when he enlisted in the United States Navy.
Gus then made a smooth transition from the Navy to working with Norwegian Marine Electronics. While at NME, Gus was introduced to the yachting market where he was quick to learn the yachting etiquette. He worked on many communication installations and repairs on many different size yachts.
After getting a vast amount of knowledge and experience at NME, he then went on to work for Intellian Technologies for 5 years. While at Intellian, Gus became one of their premier VSAT/TVRO engineers.
Gus brings a wide range of VSAT and TVRO expertise to the YachtSat team and we are happy to have him onboard our strong technical team.